OVERVIEW
MY BIG IDEA programs, from the workshop experience to the supporting print and digital materials, have been developed to ensure participants remain engaged and motivated throughout the process. Each program participant is provided with a toolkit designed to be used over the course of a full year. Specifically, accountability tools are provided to facilitate the creation of participant action plans that track progress and measure results. As participants work through the program, they find both personal and professional fulfillment, helping them to achieve success as they themselves define it.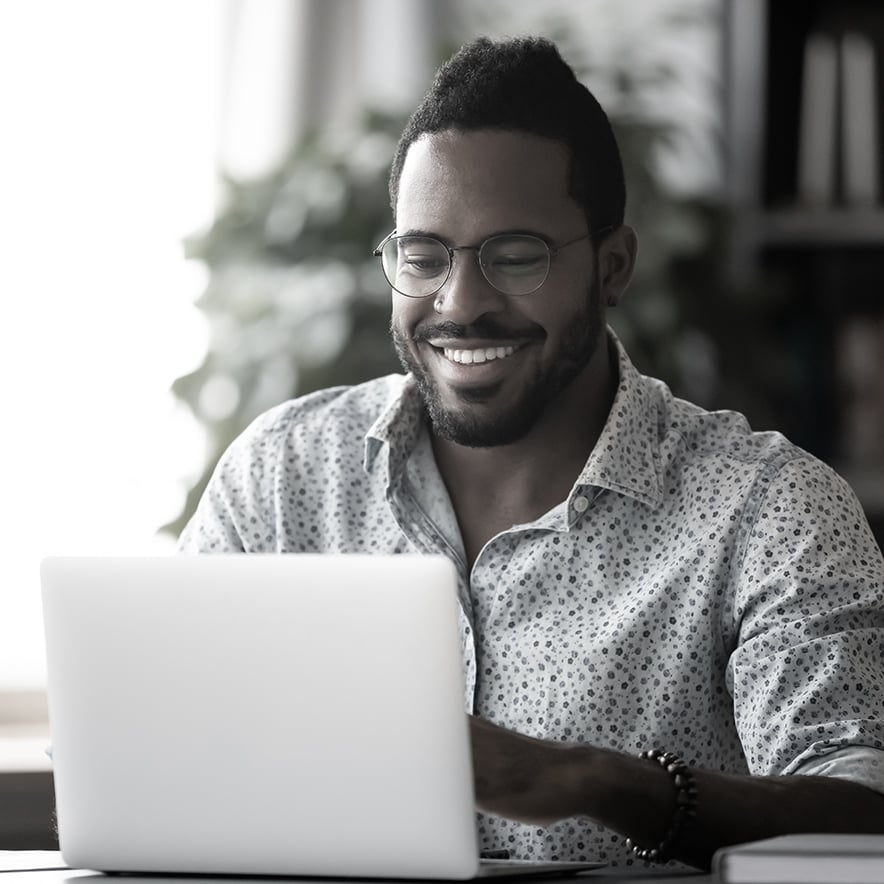 ABOUT OUR PROGRAM
Participants of the MY BIG IDEA program are guided through a process that allows for the development of their own true vision of success as they gain an understanding of the interconnectivity of their personal and professional lives. 
Our process begins with a pre-engagement interview with key stakeholders of your business to determine organizational goals and desired outcomes. MY BIG IDEA programs can be adapted to your business requirements and objectives with different options offered through in-person workshops or online webinars.
Our interactive workshops, whether in-person or online, kickstart our program with your team by guiding participants through a process of self reflection to identify their personal and professional goals. Expert facilitation ensures a safe environment that supports the necessary reflection and introspection through which participants may start the process of identifying and finding alignment in their personal and professional goals.
Guiding questions in our MY BIG IDEA Workbook prompt the personal reflection necessary for participants to begin defining the kind of leader they want to be.  The resulting clarity and focus around each participant's unique personal motivations and drivers provides the foundation for their individual action plans.  The journey continues after the workshop, as participants pursue achievement of their goals and objectives with the support of our MY BIG IDEA Planner and App and, of course, an accountability partner.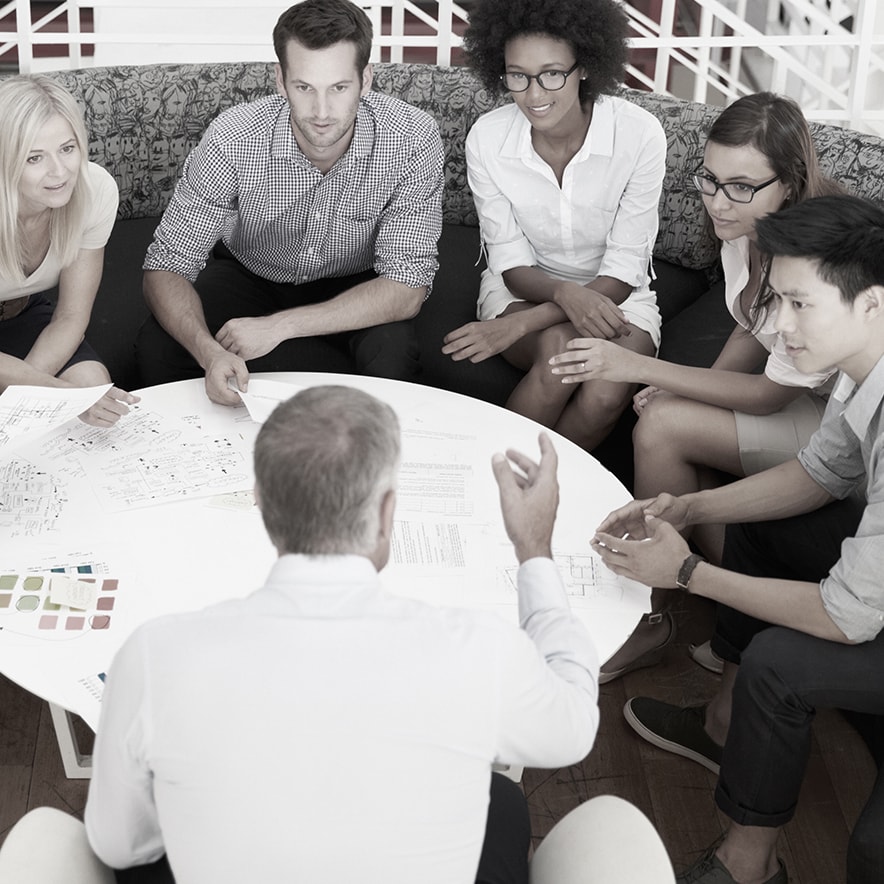 ABOUT OUR WORKSHOPS
Our interactive workshops are transformational interactive experiences that encourage individuals to set goals and measure results in order to achieve personal and professional fulfillment and clarity while creating a year-long accountability plan to achieve success.  Our program tools include a Workbook, Planner and APP that together create an integrated system of accountability that supports success.
The MY BIG IDEA program is built on three distinct pillars: Reflect, Refuel and Results. These pillars guide each section of our workshops, providing the structure and organization that allows participants to have a fulsome and impactful experience.
HALF DAY WORKSHOP
Our half-day workshop is a powerful and focused interactive session, easily adapted to accommodate most work-day schedules. Every session is designed to create a safe environment for reflection and introspection for participants to better identify their strengths and identify goals in six main areas of their life.
Lead by an experienced facilitator, participants are expertly guided through the MY BIG IDEA program as they identify their personal motivators while setting-up a yearlong action plan for achievement using the MY BIG IDEA Planner and/or App as an essential accountability tool.  Participants leave this workshop with a greater sense of clarity and focus and a tactical action plan tied to accountability tools to keep them on track and focused throughout the year.
In-person Half Day workshops are generally four hours in length while virtual workshops are 2.5 hours in duration.
FULL DAY
The full day MY BIG IDEA session is a deeper dive into the MY BIG IDEA program. With more time for personal reflection, our full day session, offered in-person, allows participants ample time to fully reflect on each of the six goal setting sections. The full day program has been developed to include breakout rooms and expanded activities to creatively explore interconnected ideas.
Using the full suite of our toolkit, participants set up a complete year-long action plan with accountability tools attached to milestones and objectives to ensure participants stay on track. Participants of our full day workshop leave with personal clarity and focus and a complete plan to keep them on track for the year.
READY FOR MY BIG IDEA?
Bring the MY BIG IDEA program to your organization and harness the individual talents and strengths of your employees to drive corporate growth.
For more information contact us or complete the information below and a My Big Idea representative will be in touch shortly.
WORKSHOP MATERIALS
MY BIG IDEA provides interactive tools that match the personal preference and learning styles of the individual. Our program ensures that employees remain focused and clear in their direction throughout the year.
These uniquely designed tools help identify individual goals and create a personal action plan and system of accountability to ensure their achievement.
MY BIG IDEA® WORKBOOK
The MY BIG IDEA Workbook is beautifully designed with a hardcover and interactive inserts. Each workbook includes six goal setting sections along with gratitude cards and accountability tracking. Workbooks were designed to follow the MY BIG IDEA holistic approach to goal setting setting the user on a clear and focused path for the future.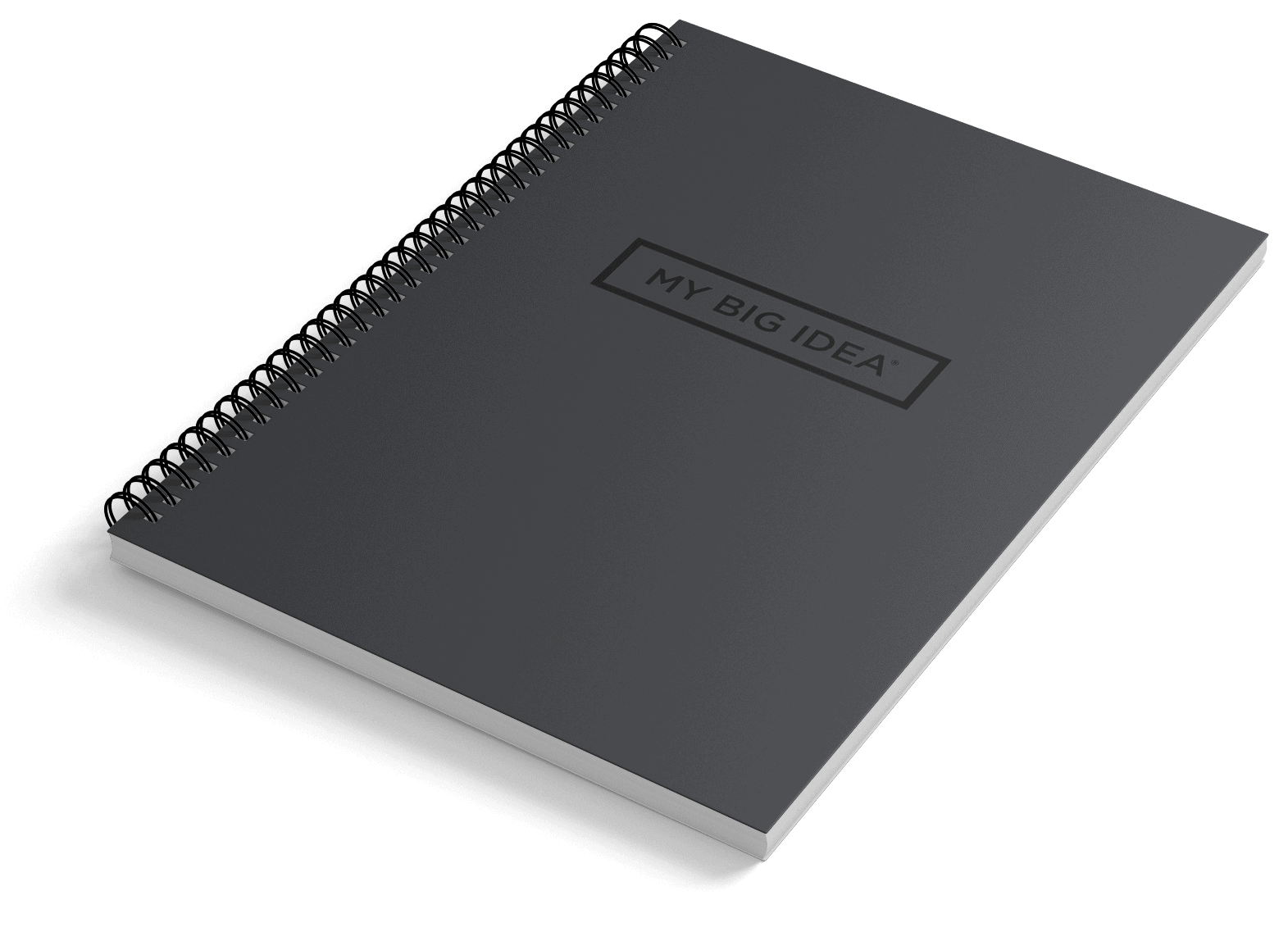 Goal Setting Sections:
Personal, Professional, Health & Wellness, Finance & Wealth
MY BIG IDEA APP
Developed currently for iOS systems, the MY BIG IDEA App is a digital tool that connects to your online calendar to keep you on track in real time. Schedule reminders to help you stay accountable and focused on a daily basis, and store pictures of your mind maps and goal progress as a visual reminder of your end goals and more.
MY BIG IDEA PLANNER
The MY BIG IDEA Planner is a sleekly designed accountability tool with monthly and weekly calendars to track your daily activities as you work toward your goals. Each month starts with an action plan and objectives that build towards achieving main goals. With questions to prompt reflection, each planner includes monthly, quarterly and year end check-ins to track your progress.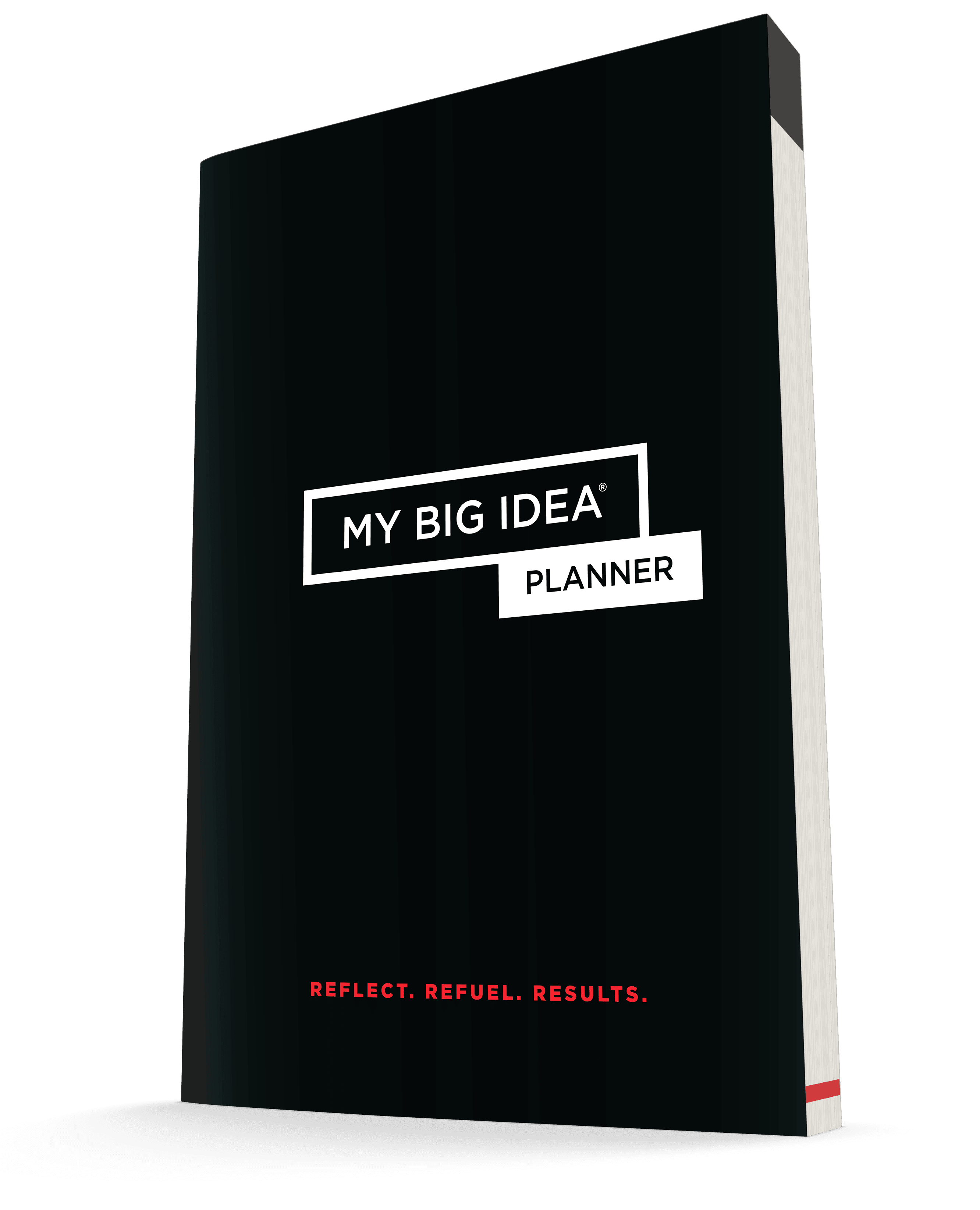 STAY IN TOUCH
Get the latest news and inspiration delivered to your inbox.